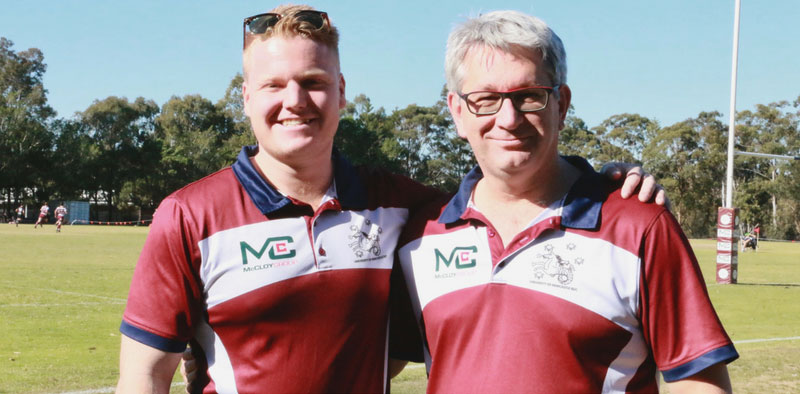 Izzat's 2018 Newcastle University Rugby Scholar – Liam Routledge
Izzat is delighted to introduce this year's Rugby Union Scholar: Liam Routledge. Liam is undergoing his Bachelor of Construction Management and plays blindside flanker for the University of Newcastle Seahorses' first-grade.
Originally from the Manly Peninsula, Liam began playing Rugby with the Harbord Harlequins at the age of five. At age 10 he was selected for the representative team, the Manly Marlins, for the State Championships, where he played until he was 18.
He played first XV for St Paul's Catholic College, Manly, making it to the semifinals in the Waratah Shield.
Liam has toured twice. First, as an under 14 with Manly on the New Zealand Rugby Tour. Second, with the first XV for St Paul's Catholic College over in the UK and France.
After turning 18, he began his Colts career for Manly and worked his way up from third to first grade, making three finals. Before moving to Newcastle, he played a final year of grade rugby with Manly alongside the current skipper of the Seahorses.
This is now Liam's second year playing for Newcastle University and he is thoroughly enjoying it. If he stays in the city, he is keen to continue playing for them after finishing his degree.
Izzat is proud to be supporting Liam's successes on and off the field.